Help Launch the First ITNJ Tribunals!
The People of the World Are Launching a Truly Independent Tribunal
Description

Updates

FAQ
Join our movement to launch the International Tribunal for Natural Justice.  Natural justice is based on Natural Law rather than laws dreamed up by priests, pharaohs, kings, or presidents.  After thousands of years of rule first imposed on the people of this planet by a Babylonian priesthood, the people have finally devised a way to throw off our shackles.
We have untangled the web of the chains that bound us, adhesion contracts buried in seemingly innocuous forms and documents hidden in plain sight, beginning with our Birth Certificates.  And we are ready to hold tribunals on the frauds that have been perpetrated against We the People.  But the ruling elites will not fund their own demise, so that's where you come in.
Our first trials are scheduled for this coming June 15, 2015, to coincide with the 800th anniversary of the signing of the Magna Carta.  We need to bring a judge and jurors and prosecutor to Runnymede, England, where there will be Magna Carta celebrations down the road, and plenty of press on hand.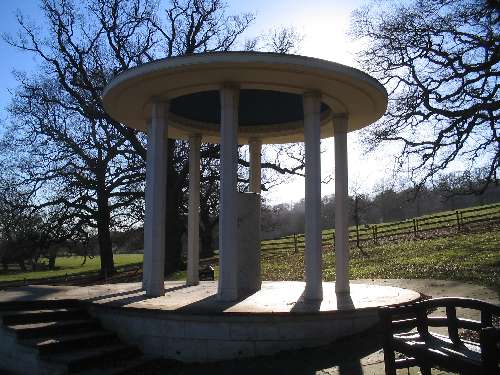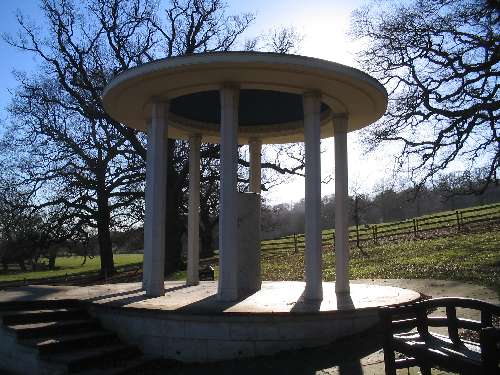 We need to purchase live-streaming equipment so you can watch the entire proceedings on NewEarthNation.tv.  We need to provide network security, because some of the jurors will be conferenced in from North Carolina, United States, and they need to hear all of the evidence presented, and the juror deliberations must not be interrupted.
We have a lot of expenses to cover in order to hold these first Tribunals.  And when we win these first cases, the entire system of domination and control will begin to fall.  We will assist that fall by holding Tribunals all over the world, wherever the next foundational fraud presents itself.  To make this possible, we will engage a system of e-Democracy in which all of you can cast your vote on issues that directly affect your finances, health, environment, and freedom.  We have arranged to have all Tribunal proceedings broadcast live around the world on NewEarthNation.tv.  And we have designed a portable building that can be moved from one location to another in fairly short order, so that we can try cases in any location necessary.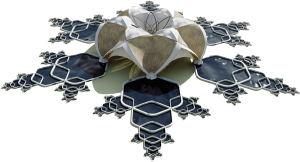 When we prove the fraud of the hidden contracts and prove that the courts are not following their own rules and procedures, we free ourselves and all our brothers and sisters.  Until now we have only dreamed of living in peace and abundance.  Once we begin holding these Tribunals, and training Private Attorneys General to enforce the rulings, stunning changes will sweep the world.
Government corporations will be abolished, and many countries will hold new elections.  Rothschild central banks will be shut down and their usurious currencies replaced with national currencies as a transitional step towards abolishing fiat currency altogether.  Many high level judges, Supreme Court Justices, presidents, prime ministers, and other high government officials will be in prison, along with pedophile priests.
---
So where is all that money going?
Here is a rough breakdown of our projected expenses for the inaugural launch of the first Tribunals on June 15, 2015, in Runnymede, UK and North Carolina, US.
$16,500       Portable dome building
4,500           Livestream broadcast equipment
2,500           Publicity
1,500           Network Security for Tribunal and Live-stream Broadcast
9,000          Physical Security for Tribunal Event – Runnymede and North Carolina
6,000          Airfare and accommodations for judge and jurors
10,000        Case Management software similar to PACER
_______
$50,000     Expenses for First Tribunals
---
Alliance Partners
Here is where we will display logos and websites of people and groups that are supporting our movement.
---
Campaign Updates Go Here
We won't have anything in this area on the launch day, but we will have content scheduled to be added regularly throughout the campaign.
An embedded Twitter feed here will rotate between up to 25 posts.  An example of a Twitter post would be a semi-famous person joining our movement and being added to our list of alliance partners.  Another example would be that one of our team members will be on a radio show speaking about our Tribunal and fundraising campaign. 

It is also possible to embed a Flikr feed, or we can use our Revolution Slider plugin to rotate a series of photos.
The video trailer for the documentary that Rogier and Amit are working on could go here after our first case has officially been filed with the Tribunal.
FAQs Go Here
Please suggest any questions and answers we should include here.