Joachim Hagopian — Pedophilia & Empire
Joachim Hagopian is a West Point graduate and former US Army officer. He has written a manuscript based on his unique military experience entitled "Don't Let The Bastards Getcha Down." It examines and focuses on US international relations, leadership and national security issues. After the military, Joachim earned a master's degree in Clinical Psychology and worked as a licensed therapist in the mental health field with abused youth and adolescents for more than a quarter century. In recent years Joachim has written hundreds of articles featured on various alternative news sites, primarily Global Research, Sott.net and LewRockwell.com. He also maintains a blog site at http://empireexposed.blogspot.co.id/.
BOOK ONE IN THE THREE BOOK SERIES*
Pedophilia & Empire: Satan, Sodomy & the Deep State
Joachim Hagopian
Preface
Foreword by Robert David Steele
Section One: Introduction to Pedophilia
Chapter 1: Pedophilia: The Mental Illness, the Sex Crime
Chapter 2: Elite's Sinister Agenda to Normalize and Decriminalize Pedophilia
Chapter 3: Tracing the Ruling Elite's Pedophile Bloodlust for Children from Antiquity to Today
Section Two: Church Sins, Satanism and Pedophilia
Chapter 4: The Secret Military Order of the Templar Knights – Satan Worshipping Pedophiles
Chapter 5: Sins of the Sovereign Military Order of Malta
Chapter 6: The Jesuits as the Vatican's Order of Assassins
Chapter 7: The Vatican and the Popes' Sins – Pedophilia Abuse and Church Cover-up
Section Three: Military Pedophilia Scandals and Cover-ups
Chapter 8: America's Military Scandals – Daycare Scares and "Satanic Panic"
Chapter 9: Military-CIA Mind Control, Torture, Pedophilia and Satanic Sacrifice
Chapter 10: The Anatomy of the Luciferian Elite's Global Child Sex Trafficking Pedophile Operations 
Chapter 11: More US Military, CIA, Private Contractor and UN Perversions Driving the Sex Trafficking Network
Section Four: Chronology of US Pedo Scandals
Chapter 12: The CIA Finders Scandal – The Throwaways amongst the Throwaways
Chapter 13: The Franklin Scandal – Pedophilia Inside the White House
Chapter 14: The Jeffrey Epstein Scandal: Anatomy of the Zionist-Illuminati Sexual Blackmail System
Chapter 15: Satan and Pedophilia Rule Hollywood
Chapter 16: Penn State Coach Sandusky and Sports Pedophilia
Section Five: Europe's Scandals and Beyond
Chapter 17: U.K.'s Pedophilia Central
Chapter 18: Belgium's Dutroux Scandal
Chapter 19: Pedophilia around the World — From Australia to Zimbabwe
Section Six: Satanic Sacrifice of Innocents and Global Trafficking Network – Pedo Foxes Guarding the Henhouse
Chapter 20: The Broken Child Welfare System – CPS, Group Homes, Runaways, Missing Children's Network and the Courts
Chapter 21: Satanic Bloodlust as 'Fountain of Youth' Feeding Off Children; Blood Marrow, Organ Harvesting and the Lifeblood Gold – Adrenochrome
Section Seven: Current Pedophilia Scandals and Update
Chapter 22: Pizzagate- The Podesta-Clinton DC Trafficking Ring
Chapter 23: PedoGate and Trump's Anti-pedophilia/Anti-trafficking Policy
Section Eight: Pedophilia, NASA Space Program Secrets and Extraterrestrials
Chapter 24: Children – Kidnapped and Grown from Stem Cells – for Medical Experimentation and "20 Year and Out" Secret Space Colonization Missions
Chapter 25: What Others Have Said and Written About Extraterrestials and Missing Children
Epilogue
Illuminati Dumbing Down and Depopulation Agenda, Global Populist Movement Resistance and Truth and Reconciliation Commission to Expose the Satanic Cabal
Afterword TBD
References with Links
* Book Two will chronicle stories from survivors and prisoners who agree to testify to the Commission. Book Three will map the global network country by country.
Timothy Charles Holmseth — On USA [In Chambers]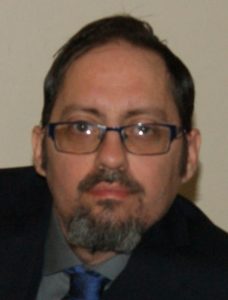 BACKGROUND – TIMOTHY CHARLES HOLMSETH
I am a former mainstream newspaper reporter and magazine writer. I am presently an investigative journalist, author, and publisher. I have been recognized by the North Dakota Newspaper Association with first place awards, including first place for Best News Series.
In 2010 I was deemed a credible witness by the Minneapolis FBI regarding a child kidnapping case in Florida that I became journalistically involved with
I was subsequently employed to work in a federal facility, and after a full background check, received security clearance from the U.S. Department of Agriculture to enter the secure areas of the federal facility.
I am a parent and was granted sole physical custody of my daughter, 22, when she was five years old; I raised her to adulthood as a single parent. She made me a grandfather and my granddaughter is two years-old. I enjoy joint legal custody of my son, 12, and involved with him daily.
SEX CRIMES AGAINST CHILDREN – EVIDENCE
In 2009, I began conducting a series of recorded interviews with key figures involved in the national profile kidnapping of HaLeigh Ann-Marie Cummings, 5.
HaLeigh Cummings mysteriously vanished from her Satsuma, Florida home on February 10, 2009. An Amber Alert was issued for HaLeigh and her whereabouts is still officially being sought by both state and federal law enforcement.
Within a short amount of time of me conducting interviews regarding the HaLeigh Cummings case, I realized the people I was interviewing were involved in very serious crimes. Some of the individuals were identifying themselves as FBI and CIA. I immediately contacted state and federal law enforcement.
I soon learned that the group possessed child rape pornography of the missing child.
From May of 2009 through the present date (2018) my children and I have been targeted by a vast organized criminal enterprise deployed to terrorize and discredit me.
Summarizing the organized crime involving children into this short document is impossible due to the many years of activity and evidence-gathering by me. However, in July of 2017 I filed a MOTION TO VACATE in the Minnesota District Court that detailed the trafficking operation in considerable detail. The supporting exhibits contained actual audio recordings of CIA/FBI operatives engaging in and/or discussing their operations.
In December of 2017, Assistant Chief District Judge Tamara Yon, 9th Minnesota District Court, GRANTED my Motion based upon a "significant amount of evidence" that I entered into the court record regarding my investigations.
The Introduction to the MOTION TO VACATE reads:
PETITIONER brings this MOTION TO VACATE because NEW EVIDENCE that was not available at the time of trial shows adverse parties within Minnesota law enforcement and the larger interstate judicial community, criminally and civilly conspired with agents of a private corporation that received support from the U.S. Military to strategically create life-threatening conflict in the life of Parties' minor child Hoff U. Holmseth; conflict that would be used to justify court actions against Plaintiff's constitutional rights for the illegal purpose of protecting a criminal enterprise of child sex trafficking and child pornography.  
Files and Exhibits from that Motion can be found at: https://drive.google.com/drive/folders/1lJEQGTgs6qIBIYUkBUA6XclyZVdan0e-?usp=sharing
I possess a very large amount of information and evidence that I believe would useful to any judicial inquiry into pedophilia and crimes against children.
Some of the evidence I possess is in regards to:
Kidnapping of HaLeigh Ann-Marie Cummings
Child pornography of HaLeigh Cummings
Welfare status of HaLeigh Cummings
Grim fate of HaLeigh Cummings
Truth about death of Caylee Marie Anthony (daughter of Casey Anthony)
Hidden evidence regarding recovery of Caylee Anthony's body
Fake adoptions in Florida involving Department of Children and Families
CIA/FBI* child trafficking network in Putnam County, Florida
CIA/FBI* child trafficking network in Broward County, Florida
CIA/FBI* child trafficking network in Indiana
Ritual murders in Colorado (JonBenet Ramsey, Jessica Ridgeway, Dylan Redwine)
Connections between Florida CIA/FBI traffickers and convicted sex offender Jeffrey Epstein via convicted Ponzi schemer Scott W. Rothstein
Connections between Florida CIA/FBI traffickers and former U.S. President Barack Obama, former Florida Governor Charlie Crist, and U.S. Congressman John McCain
* Alleged CIA/FBI personnel are generally not believed to have institutional blessing. They are either rogue operators, or not CIA/FBI at all, but Mossad or others pretending to be CIA or  FBI. A great deal more work needs to be done in the counterintelligence domain, to include a specific focus on using county officials to identify all those passing themselves off as "under cover" CIA and FBI personnel.