Board of Trustees & Secretariat
The members of the Inaugural Board of Trustees of the International Tribunal for Natural Justice have been appointed in accordance with the Constitution of the ITNJ.
Dr Nancy Ash, DD, PhD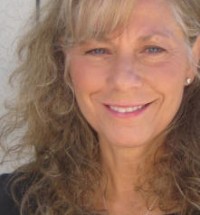 Nancy Ash is a modern day mystic, a veteran teacher, and pioneering midwife to the new paradigm since the 1970s.  Her heart-centered voice has a 360-message heard worldwide as passionate new-thought-leader, author, poet, web TV host, and former radio co-host championing peace for all women, men, and children.
Dr Ash is currently president of New Earth Theological University (online) and Dean of its School of Interspiritual Studies.  In tandem with decades of multi-dimensional work as a Oneness Advocate in the field of evolutionary consciousness, Nancy is executive director of the NewEarth University, a planetary hub for wisdom-keeping conserved as the learning arm for a global movement, the NewEarth Project.
Professor Nancy Ash is deeply honored to serve on the Inaugural Board of Trustees (2015- ) for the unprecedented International Tribunal for Natural Justice (ITNJ), to ensure that human rights are fairly and nobly upheld, restoring justice-making to the people.  She feels that serving in this capacity is an enormous responsibility steeped in integrity, diligence, and steadfast devotion to a better world.
She lives in the enchanted mountains of New Mexico, USA and is the author of two books: Garland of Grace: Sitting with the Dying Sun; and, Doing a 360: Turning Your Life Around to Follow Soul's Purpose.
Greg Paul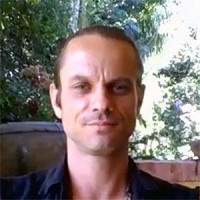 Greg was born near Manchester, England.  Raised the son of a highly philosophical Police Officer, the morality of the common law is something that has been a part of his life since early childhood.  His official background in law is solely in contract law, it being a function of his former professional career as a Quantity Surveyor/Commercial Director in the Construction Industry, but Greg has spent many thousands of hours privately studying the nature, mechanics and source of law as it has evolved in our society and more time still putting those self-taught learnings into physical action.
Greg is the Founding Trustee of the NewEarth Project, and is largely responsible for the conception and establishment of New Earth Nation – a sovereign jurisdiction co-founded by men, women, and nations of the world in recognition of the primacy of consciousness, the unity of all life, and the undeniability of the individual sovereign condition.  He is also the author of several books on various topics relating to sovereignty and freedom, and Founder of the Sovereign's Way Academy – an online training school which is fiercely dedicated to supporting men and women in embodying their authentic sovereign potential.
Greg has been involved in the establishment of the ITNJ since its conception in 2011 and is deeply committed to ensuring that the ITNJ fulfills its ultimate purpose of facilitating the return to a natural and just order on earth.  Being the author of the ITNJ Treaty and much of its Constitution, and having a deeply experiential background in law and sovereignty, he is uniquely positioned to inform both practical and philosophical constitutional matters as a sitting Trustee.
Sacha Stone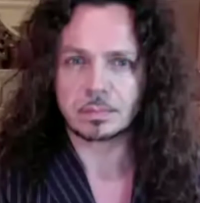 A former rock musician and artist, Sacha grew up in Rhodesia-Zimbabwe throughout the war for independence.
He established Humanitad in 1999.  He has engaged both the NGO and IGO playing fields and is an outspoken advocate of human rights and natural justice.
He has instigated peace initiatives and education programs, and has lobbied against human rights abuses in different parts of the globe and continues to prosecute for the protection of breakthrough innovators, scientists and doctors.
Sacha founded the NewEarth Project & New Earth Nation, the world's most fully integrated movement for sustainable, sovereign, and self-determining communities.  It operates as a universal trust engaging micro-nations by Treaty and exists outside of fictitious enclosures dreamt up by self-serving corporation-governments and institutions.
He is also the founder of the International Tribunal for Natural Justice (ITNJ), which launched under multilateral observership in June 2015 via a ceremonial seating and ratification ceremony at Westminster Central Hall in London on the 800th anniversary of the signing of Magna Carta. This new planetary court is committed to the dispensation of natural justice and adherence to the rule-of-law.
Sacha is a public speaker, publisher, writer, and film-maker whose raison d'etre is to dynamically assist the emergence of all free and sovereign people of the world from a legacy of bonded slavery.
_______________________
 The International Tribunal for Natural Justice
~ Secretariat ~

Sacha Stone:  Founder, Humanitad / ITNJ / NewEarth Project / New Earth Nation / World Hereditary Council
Greg Paul:  Director / Trustee, NewEarth Trust / Faculty, NewEarth University School of Natural Law
Wolfgang Knoerr:  Brand Management / Marketing Oversight / Web Development
Santi Azpilicueta:  Director, Information Technology / Media Producer / Web Development
Nancy Ash, DD, PhD:  Exec. Director, NewEarth University / Management, NewEarth Project / Member, Humanitad
Ram Ravi Kaur: ITNJ Registrar
Roman Milker:  Web Development
Merxhan Emini:  Web Development
Andrea Jacques:  Managing Editor, The Sovereign Voice / Web Publishing
Justin Deschamps:  Former Editor-in-Chief and Lead Writer, The Sovereign Voice
Carla Bate:  Public Relations
Guille Soto:  Media and Visual Artist
Mark Pearce:  Media and Visual Artist
Connie Broussard:  Graphic Design Editor, The Sovereign Voice
Ryan Boyd:  NewEarth Project News Desk / NewEarth University
Michael E.V. Knight:  Social Media Team
Linda Hamilton:  Research & Social Media Support
Brandelynn Cooley:  Data Analysis
Jenese James:  Writer, The Sovereign Voice / Social Media Team
Catherine Kaye:  Editor, The Sovereign Voice
Julie Ann Bertram:  Editor, The Sovereign Voice
Damon Clinch:  Writer, The Sovereign Voice
Nico Cannone:  Writer, The Sovereign Voice
Claudio Ordali:  Italian Translations, The Sovereign Voice
Alan Mayo:  Graphic Artist / Social Media Team