Board of Trustees & Secretariat
The members of the Inaugural Board of Trustees of the International Tribunal for Natural Justice have been appointed in accordance with the Constitution of the ITNJ.
Dr Nancy Ash, DD, PhD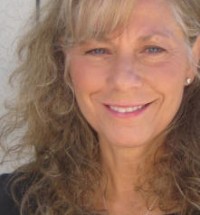 Nancy Ash is a modern day mystic, veteran teacher, and pioneering midwife to the new paradigm since the 1970s.  Her heart-centered voice has a 360-message heard worldwide as a passionate new-thought-leader, author, poet, web TV host, and former radio co-host championing peace and freedom for all women, men, and children.
Born in New York, Nancy studied at the School of Visual Arts while working at CBS – a time rich in discovery when she met mythologist, Joseph Campbell.  She received a BA from the University of Maryland in '79, entered seminary and was ordained in 1985.  Later in life Rev Nancy earned a doctor of divinity degree from her ministry, and a PhD in religious studies from Metropolitan University.  Dr Ash is currently president of New Earth Theological University (online) and Dean of its School of Interspiritual Studies.  In tandem with decades of multi-dimensional work as a Oneness Advocate in the field of evolutionary consciousness, she is executive director of the NewEarth University, a planetary hub for wisdom-keeping conserved as the learning arm for a global movement, the NewEarth Project.
Professor Ash is deeply honored to serve on the Board of Trustees (2015- ) for the unprecedented International Tribunal for Natural Justice, to ensure that human rights are fairly and nobly upheld, restoring justice-making to The People.  She feels that serving in this capacity is a responsibility steeped in integrity, diligence, and steadfast devotion to a better world.
In 2018 Dr. Ash sat on the bench to hear testimony at Westminster Hall in London for the ITNJ's Judicial Commission of Inquiry into Human Trafficking and Child Sex Abuse; and she was a guest panelist for, On the Quest for Truth during the Commission Summation at the historic (12 Century) Dartington Great Hall in Devon.
Nancy lives in the enchanted mountains of New Mexico, USA with her husband Jonathan, and is the author of two books: Garland of Grace: Sitting with the Dying Sun; and, Doing a 360: Turning Your Life Around to Follow Soul's Purpose.  She is a member of the humanitarian foundation, Humanitad.org.
Connie Broussard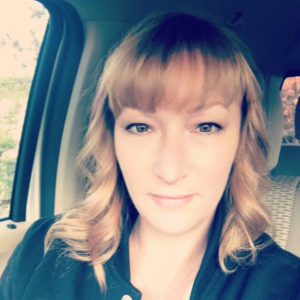 Born under a creative sign, Connie Broussard started her artistic endeavors at a very early age, completing her first oil painting at the age of 9.  Loving the creative process, nothing was off limits.  Knowing she wanted to live a life of creativity, she chose Visual Communications as her life's work.  Graduating with honors, and several prestigious awards, she has worked in the graphic design field since 1991.
Aside from her love to create, Connie is also a certified Reiki practitioner, music lover, animal whisperer, and fierce friend, passionate about all aspects of life, inquisitive beyond belief, ready for any experience, and always there to lend a helping hand to those in need.
Since 2015, Connie has brought her love of design and creativity, along with the desire to support the evolution of consciousness, to the NewEarth Project as Managing Editor for the magazines, NewEarth Oracle and, The Sovereign Voice.  She is deeply honored to serve on the Board of Trustees for the International Tribunal for Natural Justice (ITNJ), and excited to be working towards sovereignty for all beings on this planet.
She currently lives in the "Hill Country of Northern Texas," as it's known, with her two faithful companions and loves of her life, Penny and Paco… two of the cutest chihuahuas you'll ever meet.
Lewis Montague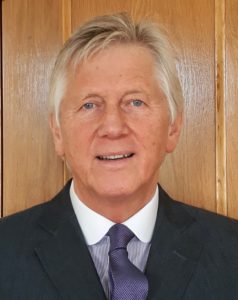 Lewis Montague has been interested in law for over 40 years appearing as an advocate in many courts.  For decades he created and ran businesses, hence his interest in commercial law.  Lewis studied a 'common-law' approach to life, learning of the 'strawman', 'Uniform Commercial Code', 'admiralty law', and 'law of the land' and the devastation caused by statute law.
He met Sacha Stone in 2010 at an informal gathering at Sacha's London home. It was apparent that there was a wonderful meeting of minds (consensus ad idem), which produced the Natural World Organisation, standing for transparency and accountability.  Ultimately (with Sir John Walsh's massive input) that morphed into the ITNJ.  As a founding Trustee in 2015, Lewis was integral in writing its Constitution.
Earlier, he visited Ukraine to assist a defense team working for Yulia Tymoshenko, the former prime minister charged with abuse of power whilst in government—a typical case of injustice by governments.  Next in Bali, Mr. Montague was called to assess charges against spiritual humanist, Swami Anand Krishna.  Sir John Walsh joined him to assist the defense team during both of those cases.  Then the ITNJ hearings began in South Africa and Australia — always on the basis of injustices being promulgated by governments.  Recently, Lewis visited Lithuania to discuss the ITNJ with members of parliament, prosecutors and law professors – he wrote a paper on the event, including the possible formation of an International Prosecution Service.
Apart from his passions of law and health (Lewis is faculty of NewEarth University's School of Health & Wellness doing research for natural treatments), his other passion is sport.  He still plays all the racquet sports with a high fitness-level from early martial arts training.  Lewis is proud to confess that he is a double British Kyokushinkai Karate Champion. (But please don't ask him what year that was.)
The ITNJ for Lewis Montague is the ultimate 'Name and Shame, in the Public Domain' on a national scale at least, but at a global scale at best (as he prefers to describe it).  He believes the ITNJ's newer Judiciary Review approach to major topics is both intellectually challenging and exciting: to urgently – and publicly – address critical facts affecting humanity.
Janie Rayne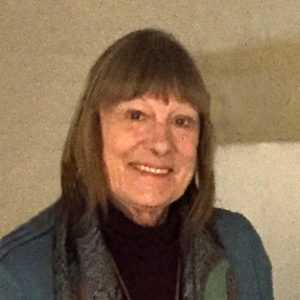 Janie Rayne was born in Yorkshire, England in 1937 – daughter of British Aircraft Pioneer Robert Blackburn OBE and his second wife, Peggy.  She received diplomas from La Sorbonne, Paris in 1956, and from Ashridge College in England in 1957.  Janie studied drama and singing in New York from 1960-64, and subsequently worked as an actress and singer for twenty years in the USA, Italy and the UK.  She speaks Italian, French, some German and a little Russian.
Always passionate about health, in 1985 she attended the Science and Technology Education & Future Human Needs Conference in Bangalore, India and afterwards published the paper, Communicating the Principles of Health.  Janie has always worked tirelessly to bring together the practitioners of orthodox medicine and so-called alternative medicine, most of which has been practiced for thousands of years.
Janie Rayne co-produced the first United Kingdom documentary on Aids in 1986 for Central Television, and then went on to produce theatre in the United Kingdom, Ukraine and Russia until 1999 when she became a professional photographer.  Seeing life through the creative lens of a camera was a passion since she was an eleven-year-old amateur capturing profound images on film.
Janie has been a supporter of the Humanitad Foundation and its two major initiatives: the NewEarth Project and the ITNJ since their inceptions.  Above all she is an absolute passionate follower of the TRUTH.
Sacha Stone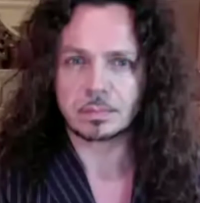 A former rock musician and artist, Sacha grew up in Rhodesia-Zimbabwe throughout the war for independence.
He established Humanitad in 1999.  He has engaged both the NGO and IGO playing fields and is an outspoken advocate of human rights and natural justice.
He has instigated peace initiatives and education programs, and has lobbied against human rights abuses in different parts of the globe and continues to prosecute for the protection of breakthrough innovators, scientists and doctors.
Sacha founded the NewEarth Project & New Earth Nation, the world's most fully integrated movement for sustainable, sovereign, and self-determining communities.  It operates as a universal trust engaging micro-nations by Treaty and exists outside of fictitious enclosures dreamt up by self-serving corporation-governments and institutions.
He is also the founder of the International Tribunal for Natural Justice (ITNJ), which launched under multilateral observership in June 2015 via a ceremonial seating and ratification ceremony at Westminster Central Hall in London on the 800th anniversary of the signing of Magna Carta. This new planetary court is committed to the dispensation of natural justice and adherence to the rule-of-law.
Sacha is a public speaker, publisher, writer, and film-maker whose raison d'etre is to dynamically assist the emergence of all free and sovereign people of the world from a legacy of bonded slavery.
_______________________
 The International Tribunal for Natural Justice
~ Secretariat ~

Sacha Stone:  Founder, Humanitad / ITNJ / NewEarth Project / New Earth Nation / World Hereditary Council
Wolfgang Knoerr:  Brand Management / Marketing Oversight / Web Development
Santi Azpilicueta:  Director, Information Technology / Media Producer / Web Development / ITNJ Committee
Nancy Ash, DD, PhD:  Exec. Director, NewEarth University / Management, NewEarth Project / ITNJ Committee
Connie Broussard:  Managing Editor, The Sovereign Voice, and NewEarth Oracle magazines / ITNJ Committee

Roman Milker:  Web Development
Merxhan Emini:  Web Development
Andrea Jacques:  Contributing Editor, The Sovereign Voice / Social Media Support
Justin Deschamps:  Former Editor-in-Chief and Lead Writer, The Sovereign Voice
Carla Bate:  Public Relations
Guille Soto:  Media and Visual Artist / Social Media Support
Mark Pearce:  Media and Visual Artist / Social Media Support
Ryan Boyd:  NewEarth Project News Desk / NewEarth University
Ram Ravi Kaur:  Social Media Support
Linda Hamilton:  Social Media Support
Brandelynn Cooley:  Data Analysis / NewEarth University
Jenese James:  Writer, The Sovereign Voice / Social Media Support
Catherine Kaye:  Editorial Team, The Sovereign Voice
Julie Ann Bertram:  Editorial Team, The Sovereign Voice
Damon Clinch:  Contributing Writer, The Sovereign Voice
Nico Cannone:  Contributing Writer, The Sovereign Voice
Claudio Ordali:  Italian Translations, The Sovereign Voice
Alan Mayo:  Graphic Artist / Social Media Support