Board of Trustees & Secretariat
The members of the Board of Trustees of the International Tribunal for Natural Justice have been appointed in accordance with the Constitution of the ITNJ.
Rev Dr Nancy Ash, DD, PhD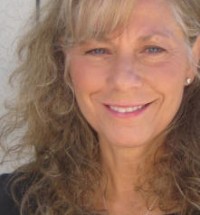 Nancy Ash is a modern day mystic, veteran teacher, and pioneering midwife to the new paradigm since the 1970s. Her heart-centered voice has a 360-message heard worldwide as a passionate new-thought-leader, author, poet, web TV host, and former radio co-host championing peace and freedom for all women, men, and children.
Born in New York, Nancy studied at the School of Visual Arts while working at CBS – a time rich in discovery when she met mythologist, Joseph Campbell. She received a BA from the University of Maryland in '79, entered seminary and was ordained in 1985. Later in life Rev. Nancy earned a doctor of divinity degree from her ministry, and a PhD in religious studies from Metropolitan University. Dr. Ash is president of New Earth Theological University (online) and Dean of its School of Interspiritual Studies. In tandem with decades of multi-dimensional work as a Oneness Advocate in the field of evolutionary consciousness, she serves as Chancellor of the NewEarth University (NEU), a planetary hub for wisdom-keeping conserved as the learning arm for a global sovereignty movement: NewEarth.
Professor Ash has been deeply honored to serve two terms as an inaugural Trustee of the Board (since 2015) for the unprecedented International Tribunal for Natural Justice (ITNJ), to ensure that human rights are fairly and nobly upheld, restoring justice-making to The People. She feels that serving in this capacity is a responsibility steeped in integrity, diligence, and steadfast devotion to a better world.
In 2018, Dr. Ash sat on the bench to hear testimony at Westminster Hall in London, UK for the ITNJ's Commission of Inquiry into Human Trafficking and Child Sex Abuse; and was a guest panelist for, On the Quest for Truth during the Commission Summation at the historic 12th century Dartington Hall, Devon. Her duties on the bench continued in 2019, hearing witness testimonies in Indonesia for the ITNJ's Seating of a Commission of Inquiry into Weaponization of the Biosphere; and in 2020 during the world crisis digital Covid-19 Emergency Hearings.
Nancy lives with her husband Jonathan in the enchanted mountains of New Mexico, USA, and has authored two books: Garland of Grace: Sitting with the Dying Sun; and, Doing a 360: Turning Your Life Around to Follow Soul's Purpose. She is a longtime member of the humanitarian foundation, Humanitad.org.
Connie Broussard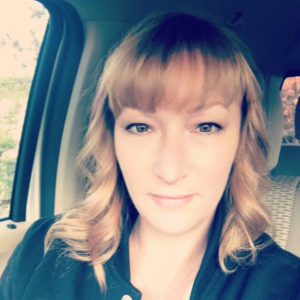 Born under a creative sign, Connie Broussard started her artistic endeavors at a very early age, completing her first oil painting at the age of 9.  Loving the creative process, nothing was off limits.  Knowing she wanted to live a life of creativity, she chose Visual Communications as her life's work.  Graduating with honors, and several prestigious awards, she has worked in the graphic design field since 1991.
Aside from her love to create, Connie is also a certified Reiki practitioner, music lover, animal whisperer, and fierce friend, passionate about all aspects of life, inquisitive beyond belief, ready for any experience, and always there to lend a helping hand to those in need.
Since 2015, Connie has brought her love of design and creativity, along with the desire to support the evolution of consciousness, to the NewEarth Project as Managing Editor for the magazines, NewEarth Oracle and, The Sovereign Voice.  She is deeply honored to serve on the Board of Trustees for the International Tribunal for Natural Justice (ITNJ), and excited to be working towards sovereignty for all beings on this planet.
She currently lives in the "Hill Country of Northern Texas," as it's known, with her two faithful companions and loves of her life, Penny and Paco… two of the cutest chihuahuas you'll ever meet.
Thomas Brown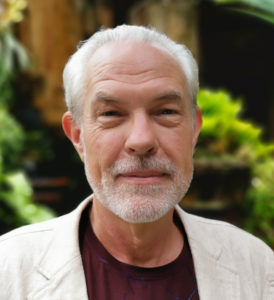 With an avid interest in the nature of reality, Thomas has probed the foundations of our perceptions and beliefs in science, law and society in general.  He has undertaken various research projects, producing presentations, documentaries and books investigating non-orthodox scientific processes, always with an eye to that which can be verified and used in paradigmatic metamorphosis.  His main focus has been comprehending those two great essentials missing from mainstream verification: life and consciousness.
Along his widely cast investigative path Thomas encountered American Constitutional law and his status therein, and awoke to the two types of citizenship in the U.S.A; i.e., federal "citizen", with civil "rights" variable by whim of legislature and misinformed public, or State Citizen, with unalienable rights granted by our Creator.  In America, people are born the later and become the former through deception and misunderstanding.
Moving to New Zealand, Thomas became whangai tangata whenua, adopted man of the land, in Maori hapu (clans).  There he learned of the organic sovereign state of 1835 and the corruption of the 1840 Treaty of Waitangi, with the subsequent suppression of native rights and theft of lands.  He was blessed with years of working with kaumatua and kuia (elder men and women) there.
Thomas has an extensive knowledge of trust and commercial law, having had a variety of experiences in diverse jurisdictions.  Throughout all this Thomas has evolved a keen sense of justice with well-rounded insights into matters such as those being brought before the International Tribunal for Natural Justice (ITNJ).
Thomas is involved in several Humanitad initiatives and is currently Science Director of the NewEarth University where he is a Fellow.
Patricia Nardone, MS, PhD, RN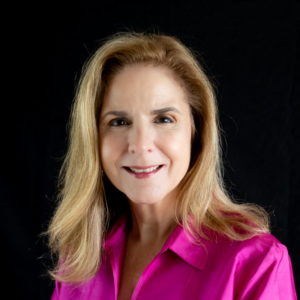 Patricia is originally from Minneapolis, Minnesota, USA.  She has extensive background in complementary and allopathic medicine practices, education and leadership.  Patricia's experience and study of improvisation, consciousness, human sciences and geopolitics have shaped her commitment to lead with presence, compassion and play.  She has presented on numerous topics including experiential learning, evidenced-based practice, conscious relationship and team building.
Dr. Nardone is the Principle Founder of TraceFind Technologies, Inc., an engineering research and development company specializing in patented state-of-the-art scanning devices.  In addition, she is a regional consultant in perioperative services for an integrated health care system in Portland, Oregon, USA.  Patricia is a Provider for the Light On Therapeutic Utilization Services (LOTUS) Initiative for the ITNJ and is currently drafting a Health Sovereignty Treaty in alignment with the hearings of the ITNJ's Judicial Commission of Inquiry into Weaponization of the Biosphere.
She received her BSN from Augsburg College in Minneapolis, her MS from the University of Minnesota, and her PhD in Human Science from Saybrook University in San Francisco, California, USA.  She is a graduate of the Leadership and Transformation Program at the Hendricks Institute in Ojai, California.
Patricia enjoys hiking in the forests, mountains and coastal areas of the Pacific Northwest and being a part of the eclectic and weird culture of Portland.  She is an avid yoga practitioner and meditator.  She enjoys music, art, gardening, travel and cooking.  Patricia loves all animals but is partial to Golden Retrievers.  She has raised one as a pup and two more as older adult rescues; facilitating their transition over the rainbow bridge.  It is only a matter of time before she adopts the next one.
Janie Rayne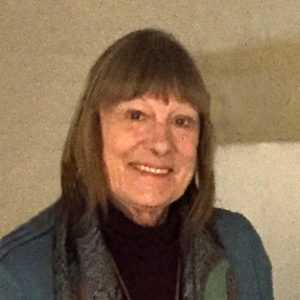 Janie Rayne was born in Yorkshire, England in 1937 – daughter of British Aircraft Pioneer Robert Blackburn OBE and his second wife, Peggy.  She received diplomas from La Sorbonne, Paris in 1956, and from Ashridge College in England in 1957.  Janie studied drama and singing in New York from 1960-64, and subsequently worked as an actress and singer for twenty years in the USA, Italy and the UK.  She speaks Italian, French, some German and a little Russian.
Always passionate about health, in 1985 she attended the Science and Technology Education & Future Human Needs Conference in Bangalore, India and afterwards published the paper, Communicating the Principles of Health.  Janie has always worked tirelessly to bring together the practitioners of orthodox medicine and so-called alternative medicine, most of which has been practiced for thousands of years.
Janie Rayne co-produced the first United Kingdom documentary on Aids in 1986 for Central Television, and then went on to produce theatre in the United Kingdom, Ukraine and Russia until 1999 when she became a professional photographer.  Seeing life through the creative lens of a camera was a passion since she was an eleven-year-old amateur capturing profound images on film.
Janie has been a supporter of the Humanitad Foundation and its two major initiatives: the NewEarth Project and the ITNJ since their inceptions.  Above all she is an absolute passionate follower of the TRUTH.
Mercy Wolf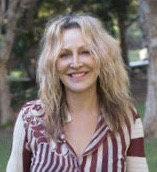 Mercy has led an adventurous and multifaceted life, underpinned by a passion for truth and justice, and a fierce desire to help bring about change in the world.  Beginning her life in Canberra—Australia's capital—Mercy's activist nature was awakened at a young age when her family spent a year in Miami in 1969, where schools were still fully segregated and the Vietnam War protests in full swing.
As a teenager, music was everything.  Mercy joined a band as lead singer before school was over, following her ambition to Sydney, then New York and later, to London.  There, she found herself in the centre of the lively Portobello music scene, managing a well-known cafe frequented by punk rock legends and many other colourful characters.  During that time, she also discovered a talent for cooking, working as a chef in various restaurants and eventually opening her own café, where she made a name for herself putting cafe lattes on the menu, sparking a trend that changed the face of the London café-scene.
But success was never important, and her restless spirit pulled her out into the world again.  The early '90s were spent chasing eclipses and dance parties throughout India, SE Asia, South and North America, in the belief that the world was on the verge of a great spiritual awakening.  Eventually Mercy was drawn home to Australia where she raised her now 22-year-old son, her proudest achievement by far!  She currently lives in Sydney, working as a marriage celebrant, and freelance copy-editor.
It was Mercy's drive to understand the darkness gripping our planet—as well as her knack for being in the middle of the action—that led her to discover the ITNJ, where she is thrilled to have found a home amongst people who share her commitment to freedom, truth and justice.
Sacha Stone – Trustee Emeritus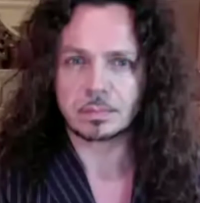 A former rock musician and artist, Sacha grew up in Rhodesia-Zimbabwe throughout the war for independence.
He established Humanitad in 1999.  He has engaged both the NGO and IGO playing fields and is an outspoken advocate of human rights and natural justice.
He has instigated peace initiatives and education programs, and has lobbied against human rights abuses in different parts of the globe and continues to prosecute for the protection of breakthrough innovators, scientists and doctors.
Sacha founded the NewEarth Project & New Earth Nation, the world's most fully integrated movement for sustainable, sovereign, and self-determining communities.  It operates as a universal trust engaging micro-nations by Treaty and exists outside of fictitious enclosures dreamt up by self-serving corporation-governments and institutions.
He is also the founder of the International Tribunal for Natural Justice (ITNJ), which launched under multilateral observership in June 2015 via a ceremonial seating and ratification ceremony at Westminster Central Hall in London on the 800th anniversary of the signing of Magna Carta. This new planetary court is committed to the dispensation of natural justice and adherence to the rule-of-law.
Sacha is a public speaker, publisher, writer, and film-maker whose raison d'etre is to dynamically assist the emergence of all free and sovereign people of the world from a legacy of bonded slavery.
_______________________
The International Tribunal for Natural Justice
~ Secretariat ~

Sacha Stone:  Founder, Humanitad / ITNJ / NewEarth Project / New Earth Nation / World Hereditary Council
Wolfgang Knoerr:  Brand Management / Marketing Oversight / Web Development
Santi Azpilicueta:  Director, Information Technology / Media Producer / Web Development / ITNJ Committee
Nancy Ash, DD, PhD:  Chancellor, NewEarth University / Management, NewEarth Project / ITNJ Committee
Connie Broussard:  Managing Editor, The Sovereign Voice, and NewEarth Oracle magazines / ITNJ Committee

Misty Kelleher:  ITNJ Registrar
Roman Milker:  Web Development
Merxhan Emini:  Web Development
Andrea Jacques:  Contributing Editor, The Sovereign Voice / Social Media Support
Justin Deschamps:  Former Editor-in-Chief and Lead Writer, The Sovereign Voice
Guille Soto:  Former Media Visual Artist
Mark Pearce:  Media and Visual Artist / Social Media Support
Ryan Boyd:  Former NewEarth Project News Desk / NewEarth University
Ram Ravi Kaur:  Social Media Support
Jenese James:  Writer, The Sovereign Voice / Social Media Support
Catherine Kaye:  Editorial Team, The Sovereign Voice
Julie Ann Bertram:  Editorial Team, The Sovereign Voice
Damon Clinch:  Contributing Writer, The Sovereign Voice
Nico Cannone:  Contributing Writer, The Sovereign Voice
Claudio Ordali:  Italian Translations, The Sovereign Voice
Alan Mayo:  Former Graphic Artist